Education is about extracting the powers of the mind, as Margaret Meade, the famous academic scientist, said in her famous quote: We need to let kids learn "how to think" rather than "what to think". Our current education system focuses more on standardized tests and encourages very little creativity and exploration. As a result, students become discouraged because they do not understand the purpose of what they learn. 1.2 Million High school kids drop out in the US every year. Over 50 percent of the students enrolled in college drop out before graduation. To combat this and bridge the gaps in the learning process, we formulated a '5E' approach to achieve our mission.
Current Classes (September - May)
For 3rd-5th Grade Students
🎮 Unleash your imagination with Scratch, the magical platform that brings your ideas to life! Create your own interactive stories, games, and animations while learning the fundamentals of coding. With Scratch, you're the master of your digital universe!
💬 Master the art of digital communication and express yourself with confidence! From writing friendly emails to making engaging presentations, our class will empower you to navigate the online world safely and effectively.
📝 Become a wordsmith wizard as you step into the world of Microsoft Word! Learn the essential tools and tricks to craft captivating documents, posters, and stories. Get ready to impress your teachers and friends with your newfound word-processing skills!
For 6th-8th Grade Students 
🐍 Advanced Coding Marvels: Take your Python skills to the next level! Develop advanced projects and coding masterpieces that showcase your programming prowess.
💡 Connect, express, and explore the digital world like a true tech guru! Learn how to communicate effectively and responsibly through emails, online presentations, and more. Embrace the wonders of technology and become a confident digital communicator!
📊 Numbers and data have never been so exciting! In our class, you'll master Excel like a pro. Uncover the power of spreadsheets, create stunning charts, and crunch numbers with ease. Whether it's organizing data or solving fun math puzzles, Excel will become your super-tool!
Class Session: 1.5 hours Monday Nights
For 3rd-5th Grade Students 
🍃 Explore Ecology: Dive into the fascinating world of ecosystems, plants, and animals. Learn how they interact and depend on each other to create the delicate balance of life on Earth.
🌞 Unleash the Power of Energy: Discover the various forms of energy and how they make the world go round! From renewable sources to conservation, you'll be an energy expert in no time.
🌎 Earth Science Wonders: From breathtaking geological formations to the water cycle, you'll unravel the mysteries of our planet's dynamic forces.
For 6th-8th Grade Students
🍃 Advanced Ecology Studies: Take your ecological knowledge to the next level! Explore complex ecosystems, biodiversity, and the impact of human activity on our environment.
🌞 Energy Revolution: Dive deeper into energy sources, their environmental implications, and the exciting future of sustainable energy solutions.
🌎 Geology and Beyond: Unearth the secrets of our planet's geological history, earthquakes, volcanoes, and plate tectonics. Venture beyond Earth to explore our solar system and beyond!
Class Session:1.5 hours Tuesday Nights
For 3rd-5th Grade Students 
🏗️ Build It Up: Learn the fundamentals of construction as you bring your imagination to life through hands-on building projects. From bridges to towers, the sky's the limit!
🎨 Design Masterpieces: Unleash your inner artist and engineer with creative design challenges. Discover how to blend form and function to craft impressive structures.
🌟 3D Printing Magic: Enter the world of cutting-edge technology! Learn the basics of 3D modeling and watch your designs come to life with our state-of-the-art 3D printers.
🔍 Problem-Solving Whizzes: Sharpen your critical thinking skills as you tackle real-world engineering problems with your innovative solutions.
For 6th-8th Grade Students
🏗️ Advanced Engineering Projects: Take on more complex building challenges and delve deeper into the principles of structural integrity and design aesthetics.
🎨 Innovation Unleashed: Push the boundaries of your creativity with open-ended design projects. Explore advanced techniques to make your creations stand out.
🌟 3D Printing Pro: Become a 3D printing expert! Dive into intricate 3D design software and bring your most ambitious ideas to life using advanced printing methods.
🔍 Problem-Solving Geniuses: Tackle real-world engineering challenges head-on, applying mathematical and scientific concepts to engineer groundbreaking solutions.
Class Session: 1.5 Hours on Wednesday Nights
Art and Electronics – Moving Statue
🔌 Tap into your creativity and bring your ideas to life in this electrifying adventure! In just 4 weeks, you'll become a master circuit creator as you build a mesmerizing moving statue around it. Get ready for hands-on fun, excitement, and the chance to showcase your very own masterpiece! Don't miss out—reserve your spot now and let the sparks of imagination fly! 
Class Session: 2 Hours on Thursday nights in September, October, and November
3D Bridges Project
🏗️ Get ready for an engineering adventure like no other! In just 4 weeks, you'll design, 3D print, and construct your very own bridge masterpiece. Test its strength and durability as you add weights to see how much it can hold. Can your bridge withstand the challenge? Let's find out! Enroll now to experience this exciting hands-on project!
Class Session: 2 Hours on Friday nights in September, October, and November
DIY 3D Print 
🖌️ Ready to turn your wildest ideas into reality? Join our exciting 4-week adventure, where you'll learn the magic of 3D design and bring your very own project to life! From superheroes to spaceships, the possibilities are endless. Don't miss this chance to become a 3D printing prodigy—enroll now and let your creativity soar to new heights!
Class Session: 2 Hours on Saturday mornings in September, October, and November
Why Explore STEM With US?
🌈 Engaging and Interactive Lessons: Say goodbye to boring lectures! Our classes are filled with exciting activities, games, and real-life examples.
🧠 Skill-building Fun: Develop problem-solving skills, critical thinking, and creativity in a fun and supportive environment.
👩‍🏫 Experienced Instructors: Our passionate and knowledgeable instructors are experts in computer science and love teaching young learners.
🤝 Inclusive Environment: We welcome everyone, regardless of experience or background, to join our tech-loving community.
🏆 Show off Your Projects: Get a chance to showcase your amazing Python games and Excel masterpieces to your family and friends.
Our mentors and teachers will be with you every step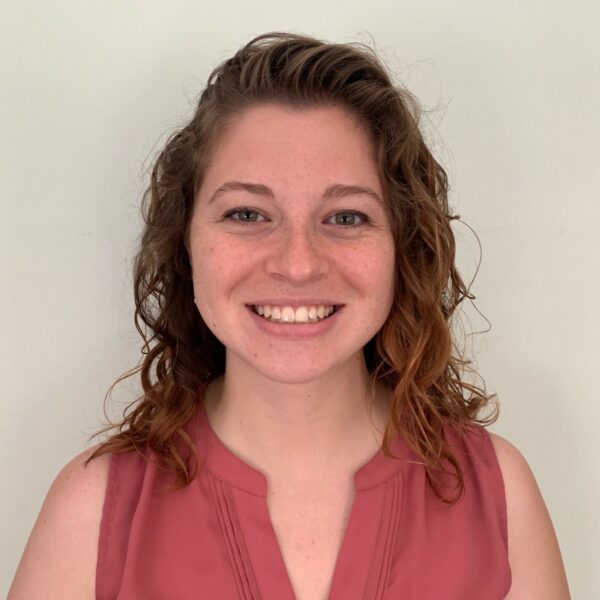 Chelsea George
Science Instructor
Chelsea is a High School Science teacher with the Wake County School System. She loves exploring Science with our students and is especially talented at helping students grasp science concepts through visual arts. Chelsea also likes to incorporate the lastest VR programs into her lessons every chance she gets. 
Akira Romero
Engineering Instructor
Akira is an Engineering Educator with a degree in Biological Engineering. She also is the Program Coordinator for Stemarga. Akira is passionate about teaching students about problem solving and exploring the world through electronics, physics, 3D printing, and other engineering projects. 
Will Van Dorp
Math Instructor & Tutor
Will is a Controls Engineer with a degree in Electrical Engineering and a minor in Mathematics currently employed at Martin Marietta. He has tutored students on Calculus, Pre-Calculus, and Geometry. With a passion for sharing his knowledge, Will brings real world engineering to teach students how they can find math in everyday life.